Park with Style thanks to All on the Line
Car Park Line Marking Melbourne
At All on the Line our talented and knowledgeable team have the training and experience to complete detailed and highly-visible line marking in locations and environments across Melbourne's metropolitan area. Whether for shopping centres, schools, businesses, or other buildings our personalized stencil marking to allocate correct parking areas and provides Melbourne properties with highly-visible and quality products spaces for employees, customers, and visitors to park their vehicles safely and with confidence.
Car Park Markings for All Environments
Car Park Markings Melbourne
Committed to improving the condition, quality, and appearance of outdoor and indoor environments across the metropolitan area the family-owned and operated team of skilled and professional line markers at All on the Line can improve access to buildings of all sizes.
With correct advise, our car park markings help Melbourne motorists park without damaging their own, or other, vehicles. At All on the Line we endeavour to increase the quality of car parks with our stencil marking to allocate correct Parking Bays throughout Melbourne. Spaced to cater for small and large-sized vehicles alike our car park markings allow for the maximum use of car park environments, ensuring more cars can be safely parked without stress.
Passionate and Detailed Line Marking Contractors
Car Park Marking Contractors Melbourne
Whether indoors, outdoors, or underground, our car park line marking contractors help Melbourne businesses, sporting complexes, and other customers ensure that visitors to their building or complex can park in confidence. Available in highly-visible colours including white and yellow, you can trust All on the Line to improve your parking experience. To find out more about our exceptional line marking solutions call us today on 0448 655 651.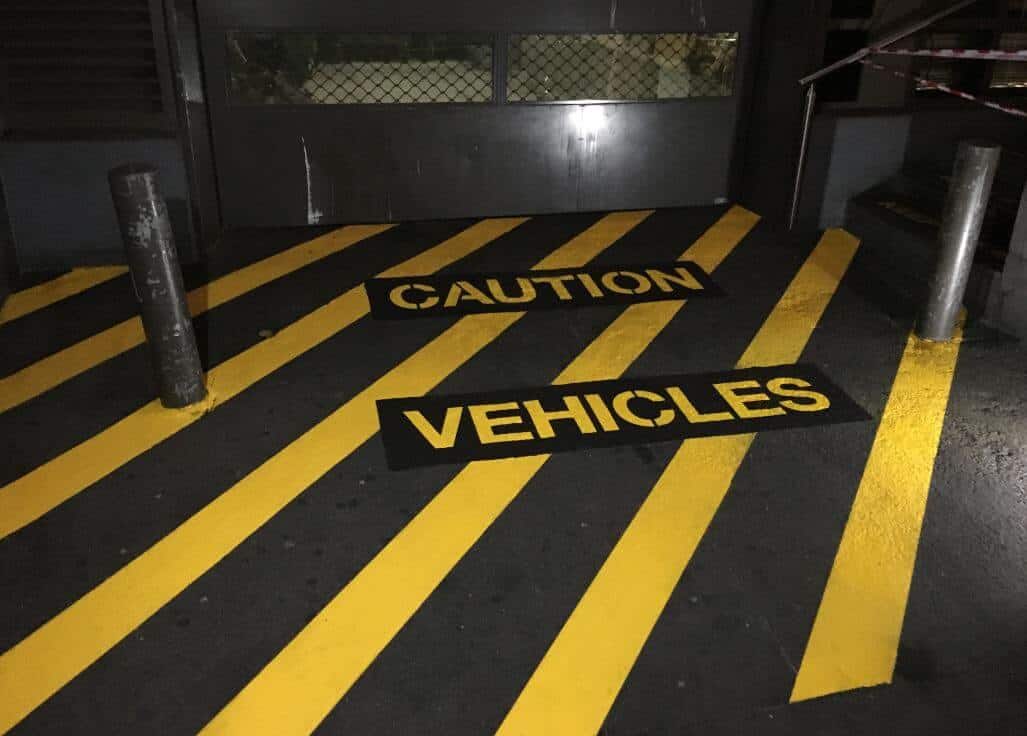 Testimonials
Thanks for all of your advice and prompt service. After hours service was great to not interfere with our production and kept business running as usual. Delivered on time and on budget….no fuss. Cant ask for more. Happy to recommend your service any time. RTW Cabinets, Dandenong South