Here at All On The Line, we believe in the
importance of our community, and their safety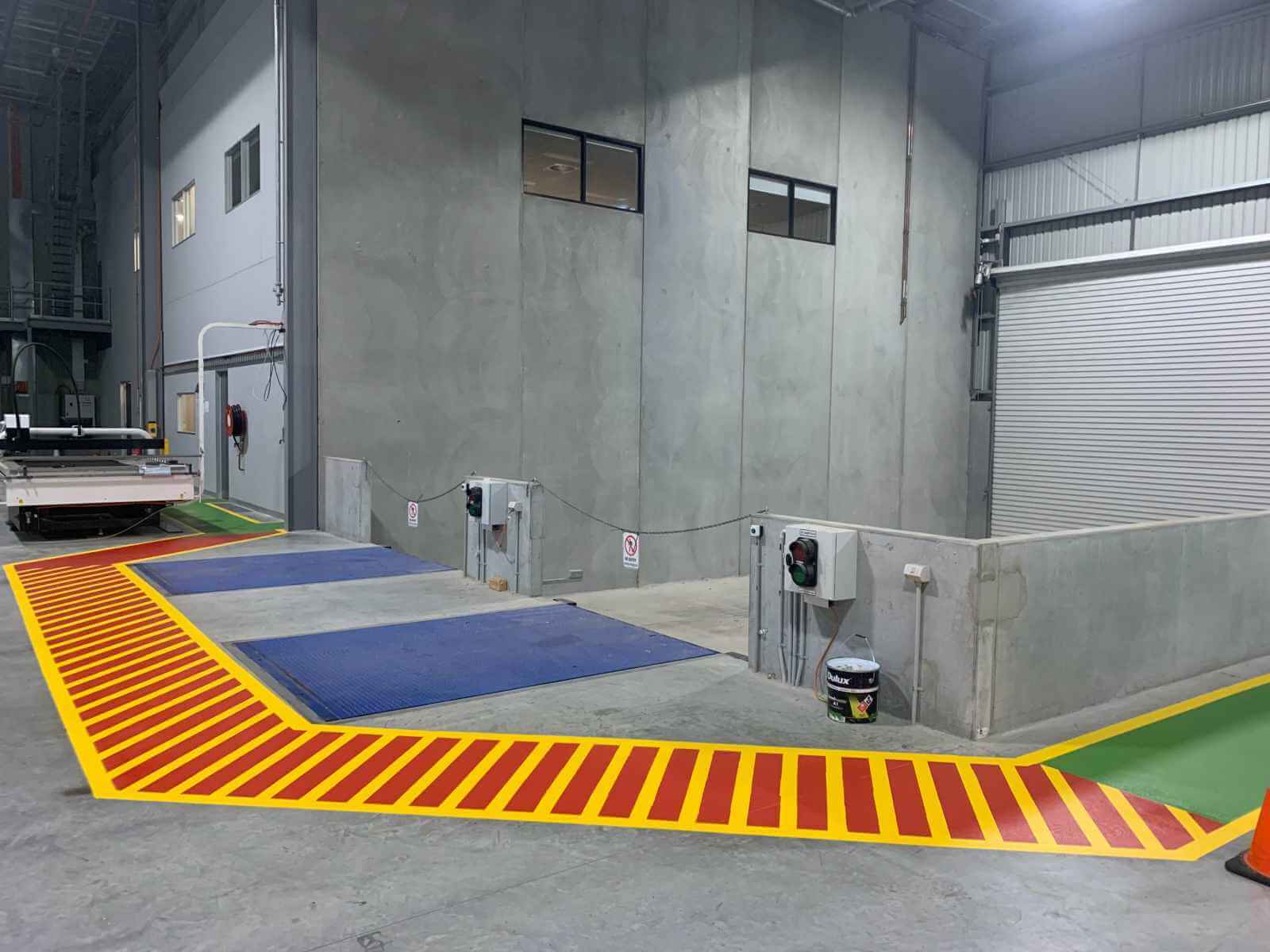 At All On The Line, we offer superior line marking services for all of Bayside, Kingston, Frankston, Dandenong, Casey, Monash, Glen Eira, Port Phillip and Melbourne Councils, and the Melbourne and Mornington Peninsula areas. These services can range from large to small projects, and in a range of budgets, so feel free to contact us today if there is a project you need and can't see on our list.
Here is a rundown of the most popular services we offer here in the Melbourne and Mornington Peninsula areas, and what we can do, in general, to help improve your business' needs. Click on the links to read more…
We are proud to be one of a few local line-marking businesses with a Working with Children permit, which gives us the important certification of being able to work on all Melbourne and Mornington Peninsula area schools, held to the highest standard. We provide line markings for playgrounds, parking, school pickup areas and pedestrian entry/exits for local schools, making them safer and up to the latest standards.
Here in Melbourne, many of us use car parks on a daily basis when it comes to work, running errands, and visiting friends and family. Our line marking services provide long lasting layouts for tiered parking, small lots, emergency spaces, and entrance/exits. Keeping your car park well marked is critical to avoiding accidents, and efficient organization or car traffic.
In a factory or warehouse, or any industrial workspace, safety is the #1 concern. Not only is a safe factory workspace better for your employees' wellbeing, it can also save your business thousands in lost time, insurance, and transportation. We make the lines that help make your business move quicker, and safer, and we can customize a solution to fit any size warehouse or factory workspace. We offer safety signs, convex safety mirrors, rubber speed humps, surface mounted bollards and parking stops, safety guard rail systems supply, and installation. We also hold a Construction Safety White card and have Public Liability Insurance. Have a look at our Gallery for some of our signage we can do for you.
When it comes to your kids enjoying themselves, playing, and having fun, having a safe, clearly marked space to play is a top priority for parents and teachers; especially here in the Greater Melbourne and Mornington Peninsula areas. We work with local councils to facilitate well-marked playground spaces that layout where kids play and enjoy their free time, and keep them safer. We also work with private parks and playgrounds and maintain the same standard that we keep with our Working With Children-inspired projects. 
Sport is a huge part of our lives here in Melbourne and facilities for netball, basketball, and tennis courts are in high demand. Quality, visible lines in sporting facilities are the difference between an extra point, an offside, or an out of bounds. This is why local sports facilities here in the CBD, Greater Melbourne and Mornington Peninsula areas choose All On The Line to keep them in line, and keep their players happy, and safe.
A well-marked public area in the city, a suburb, or local town can be a major preventative step for safety, and well-being; and local cities and towns know this. Whether it's for a public square, entrance, sidewalk, or building parking, we meet the highest standards in the region. We have up to $20 million in public liability insurance, and are compliant with both the Construction White Card and the Working With Children Check. We layout and mark all types of public spaces here in the Greater Melbourne and Mornington Peninsula areas, and work with local municipalities and private citizens to ensure that every detail is met with precision.
If you live in Melbourne or the Mornington Peninsula areas, you know that we have a lot of new construction; and that's a good thing. New buildings, parks, commercial areas, and public spaces are going up fast in Melbourne, and they all require a lot of hard work and materials. This is why quality marked lines from All On The Line are essential to your construction site. We mark for safety, and efficiency, so your crew can keep working, and work safe, to help build a bigger and better Melbourne. We also hold a Construction Safety White Card and have Public Liability Insurance.
At All on the Line we offer a wide variety of Stencils from OH&S, Schools, Shopping Centres, Councils, Carparks to Workplace Safety and more. We offer Stencils from Letters, Numbers, Directional Arrows, Shared Walkways, Hazard Lines to Pictorial Symbols. Our stencils can cover a range from:
Disabled Parking
Parents with Prams
Bikes
Foot or Paw Prints
Speed Limits
Variety of Arrows
Staff Parking
Forklift in Use
Keep Clear
No Smoking Signs
Just to name a few. We can also customise a stencil in any colour or design to suit your needs, from your Business logo or your own design. At all on the Line we can develop a Stencil to meet your individual needs. To view some of our stencils please view our 
gallery
.
Here at All on the line we also offer Concrete Sealing as an additional service.
Depending on the job we can advise the right product to use for your situation. This may include:
Two pack epoxy sealing for your garage factory or warehouse to compliment our Line Marking Services
Anti Slip Dust can be included for areas that are prone to wet weather i.e. inside rollers doors
Drive way Sealing to enhance the look of your property
Concrete steps that are plain and a WH&S hazard can be brightened up and made safe with an anti slip product
WH&S PRODUCTS & INSTALLATION
We also offer WH&S products and installation to compliment any Line Marking.
Surface mounted bollards
Wheel stops
Safety fencing
Convex mirrors
Speed humps
Pipe guards
We also offer signage production and installation services and advice to add value for our clients:
Aluminium signs
One Way Vision for car or office
Vinyl cut letters
Floor decals
Outdoor signs to name a few
WH&S Products & Installation
We provide concrete grinding services which will remove existing line marking paint on concrete. Concrete grinding also assists in preparing concrete surfaces for new line marking. All on the Line is a one stop service for our clients.