Line Marking Services Melbourne
From car parks to factories to construction sites…
Great service guaranteed!
Thank you for visiting All On The Line, Melbourne's premier line marking services for all of Bayside, Kingston, Frankston, Dandenong, Casey, Monash, Glen Eira, Port Phillip and Melbourne Councils. We specialise in a variety of industries in Melbourne and the Mornington Peninsula, and provide unmatched line marking solutions for car parks, schools, factories & warehouses, playgrounds, public spaces, sporting facilities, and construction sites. With commercial, residential, and school services, we make the marks that frame your day-to-day life. We cover the jobs that you may not notice at first glance, but are an integral part of your safety as a pedestrian, driver, worker, or student.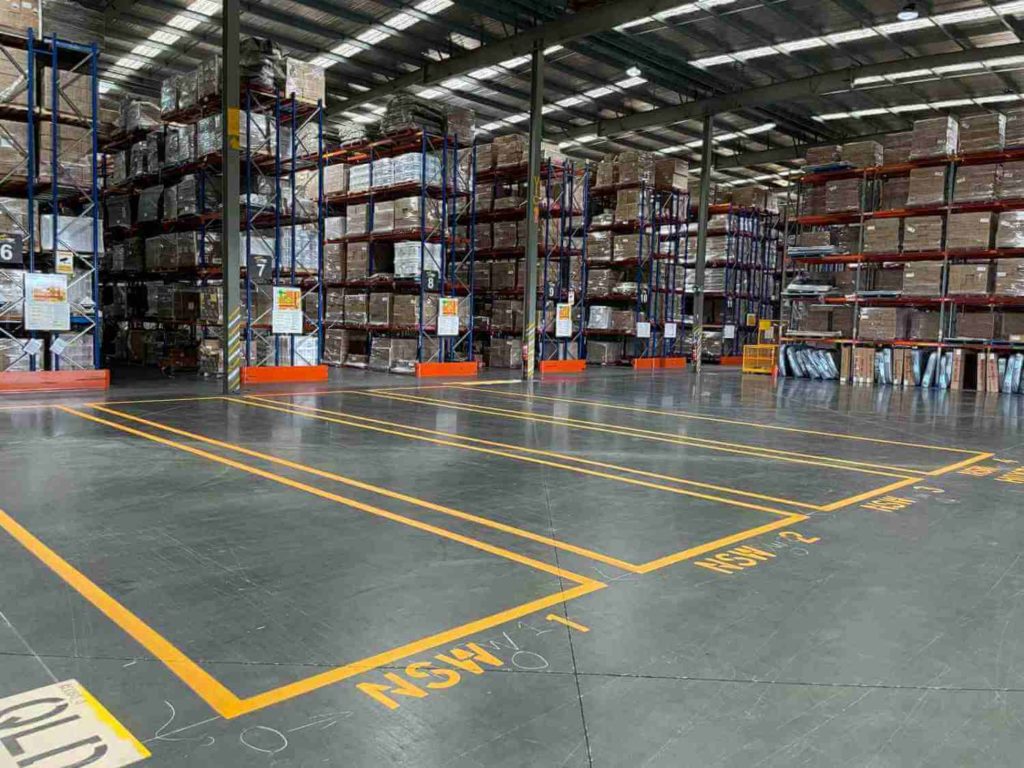 OUR RECENT COMPLETED PROJECTS
Melbourne's Skilled and Passionate Line Marking Contractors
Melbourne's Line Marking Service
For lines that last look no further than the exceptional team at All on the Line. We deliver quality line marking service and advice, along with straight, and colourful line marking solutions to locations throughout Melbourne's metropolitan area. Using weatherproof, easily-visible, and fast-setting mixtures of paint the family-owned company at All on the Line stand out as the line marking team of choice for domestic, commercial, industrial, sporting, and other customers from all walks of life.
Committed to delivering comprehensive line marking to Melbourne environments the professionals at All on the Line can satisfactorily mark lines on all types of hard surface including asphalt, concrete, polished concrete, and metal. Perfect for schools or sporting grounds that want lines laid out to the specifications of playing fields our long-lasting lines are available in a number of vibrant colours that are clearly identifiable against both light and dark surfaces.
Our second-to-none and competitively-priced line marking gives Melbourne councils in all the city's regions a premium solution to their particular needs and requirements.
Line Marking Contractors Melbourne
The team at All on the Line have seen first-hand the difference that clean and expressive lines can make to the appearance and overall aesthetic of all types of indoor and outdoor environments. As skilled, renowned, and reputable line marking contractors, Melbourne locals can trust us to transform their living, teaching, sporting, or working environment to suit their unique needs and uses.
At All on the Line, we have a number of highly visible colours, including white and yellow, that make our solutions desirable for use marking walkways, hazardous areas, and pedestrian crossing areas. Additionally, we provide stencilling and signage services to ensure that your workplace, construction site, or playground, is safe and well-marked. To speak to one of our talented and passionate line marking contractors Melbourne residents can call us directly on 1300 057 086.