Innovative Car Park Line Marking for Pakenham and Beyond
Car Park Line Marking Pakenham
Have you noticed that your buildings car park lines have faded and cracked from continued exposure to the elements? Are you after line markings that last? Personalised to suit the particular needs and requirements of our valued customers All on the Line goes above and beyond to deliver complete and durable car park line marking throughout Pakenham and the surrounding suburbs.
Able to transform barren asphalt into a complete car park in a matter of hours our fast-drying car park line marking provides Pakenham businesses, sporting complexes, and council buildings with the ability to cater for large volumes of motorists.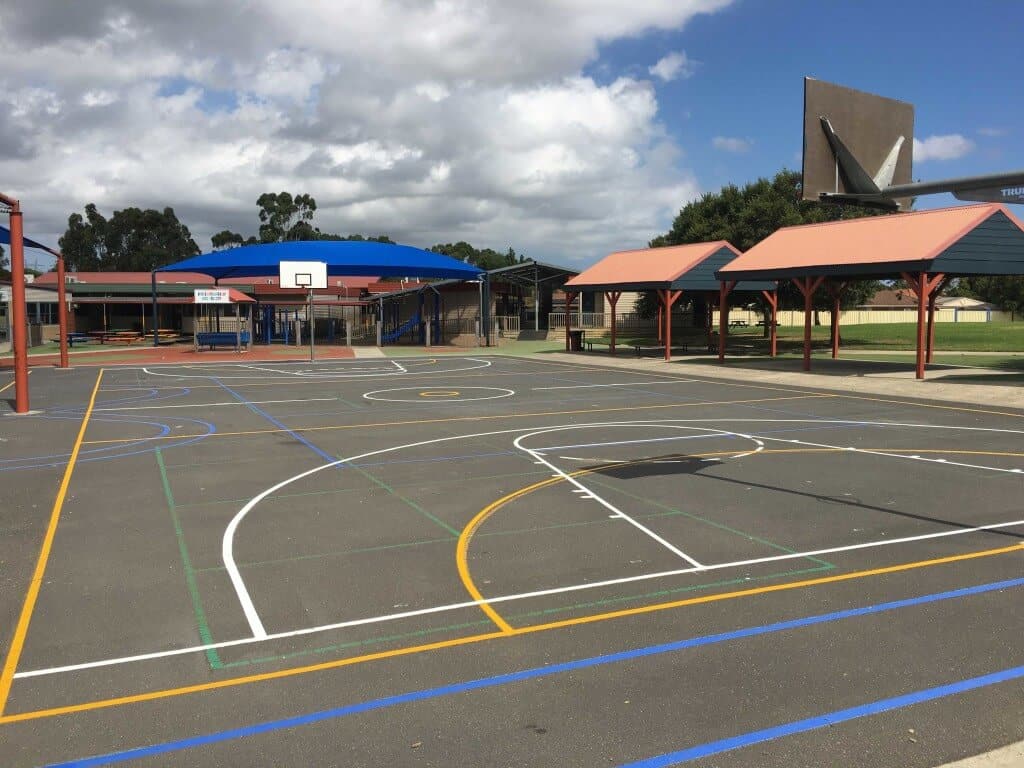 For Personalised and Reliable Line Marking Look No Further than All on the Line
School Playground Marking Pakenham
Improve the level of fun your students have at recess and lunchtime thanks to the colourful and expressive line marking solutions offered by the team at All on the Line. Whether you are after decorations or outlines for games and sports our comprehensive school playground marking can change Pakenham schools for the better.
With years of experience and training behind us the passionate team at All on the Line are the team you can trust for safe, durable, and expressive line marking solutions. For more information about how you can benefit from our premium and competitively-priced services call us today on 0448 655 651.
Testimonials
Thank you, for your prompt and excellent service. Our Car Park now looks sparkling and professional with the new parking lines. Would highly recommend to other companies.